By this time you probably know that Search Engine Optimization (SEO) is an essential aspect of online marketing for businesses. It helps your website rank higher in search engine results, attracting more organic traffic and ultimately increasing your chances of growing your business. To take full advantage of SEO, CMOs should understand how it works and the most effective strategies to use and learning this tips for SEO Content Writing is the way to start.
What Is SEO?
Search engine optimization is a set of strategies that work together to improve website visibility on search engines such as Google, Bing, and Yahoo! By using these tactics, businesses can increase their chances of appearing at the top of search engine result pages (SERPs). The goal of SEO is to make sure that when users search for terms related to a company's products or services, they find that company's website quickly and easily.
Optimizing Content For SEO
Content is one of the main components of effective SEO strategy. It should be optimized for both keywords and user experience. This means creating well-written content with relevant topics and phrases that people are likely to use when searching for a company's offerings. Additionally, the content should be interesting and engaging so visitors will stay longer on the website.
We know that ChatGPT or whatever Google ends up coming up with in the next weeks (Spoiler alert: it's called Bard and it's supposed to be as powerful as ChatGPT) is quite tempting to use and we recommend that you do use it, but do it responsibly. Your content should be fresh, constantly updated and it must have the human touch. Google won't reward your website if it finds out that you just copied and pasted it.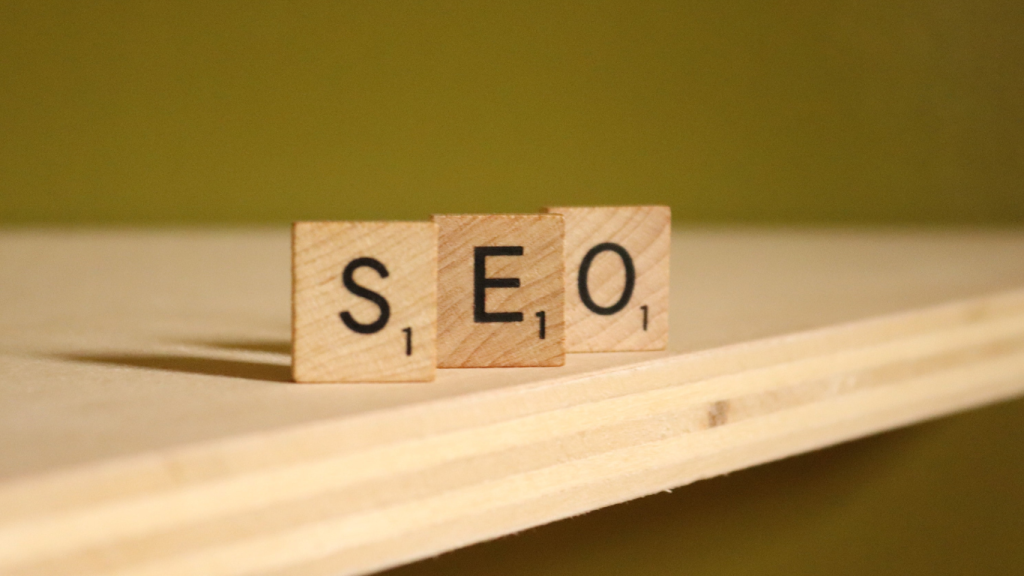 Tips for SEO Content Writing
Here are some tips for SEO Content Writing to help you make your business grow with SEO:
Research keywords: Keywords are the words and phrases that people use when searching for a product or service online. Researching and targeting the right keywords for your business is crucial for attracting the right traffic to your website. Use keyword research tools to find the keywords that are relevant to your business and have a high search volume.
Create quality content: Content is king when it comes to SEO. Your website should be filled with high-quality, relevant and valuable content that provides answers to the questions of your target audience. This will not only help you rank higher in search results but also keep visitors engaged with your website.
Optimize your website: Ensure that your website is optimized for search engines. This includes using proper header tags, meta descriptions, alt tags and making sure your website is mobile-friendly. Use a clean and simple website design and make sure it is easy to navigate.
Build high-quality backlinks: Backlinks are links from other websites that point to your website. Search engines view these links as "votes of confidence" in your content, and the more high-quality links you have pointing to your website, the higher it will rank in search results.
Use social media: Social media is a great way to reach a large audience and drive traffic to your website. Create a strong presence on social media platforms such as Facebook, Twitter, and LinkedIn and share your content regularly. This will help increase your brand awareness and bring more visitors to your website.
Monitor your results: Regularly monitor your website's performance using tools such as Google Analytics. This will give you insights into your traffic, the keywords that are driving traffic to your website and your website's conversion rate. Based on these insights, you can make changes to your SEO strategy to improve your results.
Creating Link Building Strategies
Link building is another important part of an effective Content SEO strategy. Links from other websites back to yours are seen as a "vote" for your site by search engines like Google. As a result, these links can provide a boost in SERP rankings for your site if they come from credible sources such as industry blogs or news outlets. Creating link building strategies involves finding opportunities to collaborate with other companies or influencers who have audiences interested in your product or service offering.
We have solutions
By implementing these tips for SEO Content Writing, you can make your business grow with Content SEO. It takes time and effort to see results, but with patience and persistence, you can achieve long-term success. Remember that Content SEO is a continuous process, and you should always be looking for ways to improve your website's visibility and ranking in search results. So get in touch with our experts and we'll help you take your business to the next level!